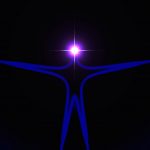 christopher will be releasing his new album, 'Night Machines', in Summer 2017. Initially, the album will be available as a 20-track download or stream through iTunes, Amazon, and other digital outlets, including Spotify and Pandora.
• Keep an eye on the Online Store for individual tracks, and for the complete album itself.
• Watch the official promo for lead single, 'Splinter Cell', on the Videos page.
A ten-track version of the album will be available as a limited-edition vinyl LP, while, a limited-edition CD of all 20 songs will be available in select independent stores.
Keep an eye on this page, and on News, for more information about release dates, plans, and forthcoming videos.
Currently available tracks from the album can be found here:
---
Previous christopher rye releases
---