Over the years, christopher has written 500 or more songs, many set in a fictionalised version of modern-day New York. Below are brief excerpts from the lyrics of just some of those tracks, to give a flavour of a huge body of work, only a tiny fraction of which is featured on this website.
• Full lyrics to commercially released rye tunes are published at Lyricsfreak.
who am I today? who are you to say!
(I Walk in Silence)
rainy night sunday
just shadows in the park
lamplight on your windows
and footsteps in the dark
I'm walking between the pavement cracks
and hiding from the cars
you'd think I died on Broadway
not in the old Queen's Arms
(Rainy Night Sunday, featured on BBC 6Music)
'you'll never leave', the angel said
'you'll not get out alive'
oh yes I will, just watch me
you're not the only one can fly
(Rainy Night Sunday)
some days he feels like a Kandinsky
in a room full of Rothkos
but most days he's a Rothko
in a room of Kandinskys
(Manhattan in the Rain)
this is how you disappear:
out after midnight on a night full of rain
who's that shadow haunting
that group of people talking?
just a man
walking through the night
through the rain
(Shivers)
autumn evenings made me who I am
in the hush of falling leaves, you'll find the man
(ThunderStorms)
look at the man
with his umbrella in the rain
how dare he smile?
what's wrong with him?
he knows the show
but no one's written him a part
how dare he laugh?
what's wrong with him?
alive! he cried
he said I'm glad I am alive
there's no reason, no season, man
I guess it's do or die
don't help me please
these burning wings
aren't falling from the sky
there's no reason, no season, man
I know I will survive
alive! he cried
(Alive! He Cried)
I never go to the plains beneath the hills
only on the hillside plant my fields
where paths are steep, the mind grows level
this twisted tree shall hold my name
morning after morning, like a floating flame
(The Ranger of the Roads)
Ronald said he'd take me to a party
full of architects and poets and the arty…
people
but he rang:
his fan belt snapped on the A23
momentary indecision
I thought I was out
but I was home
where you'll always find me in the hallway
with my suitcase packed
for Mexico
(Falling Into India)
when Garbo laughs
we smile in the dark, like ghosts
(When Garbo Laughs)
talk to someone after midnight
you're really talking to yourself
tell them of the dreams you harbour
tell them how you walked in hell
but it's alright
it's just the night
it's just the night sky
(The Night Sky)
you could have sailed out on the riptide
on a voyage one summer's night
you could have walked along the moonbeam
you could have touched the southern skies
but it's alright
it's just the night
it's just the night sky
(The Night Sky)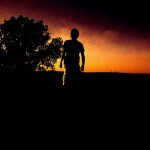 yes I am here
I am here and now
big sky! keep turning
I will find a way to life
(Big Sky Keeping Turning, featured on BBC 6Music)
Oberon and Titania
are walking to the underground
they've been to a party
where the snow lay all around
now Morpheus is sleeping
on a bed of poppies, under the bright moon
he loved the mirror
but now he'll never leave his room
(Morpheus is Sleeping)
heartbeat, silent street
the mist is stealing all the heat
(Vestiges)
I'm afraid of what you mean to me
and I'm afraid of what you'll say to me
I'm afraid of the dancing flame
of the winter moon and the frozen rain
(I'm Afraid)
I took a walk across those fields
and tried to set my shadow free
but he was blind, so down at heel
I watched him rise ahead of me
now I'm afraid I'll see his face in every place I am
and I'm afraid November brings a broken, wasted man
and I'm afraid I'll disappear in empty street cafes
and I'm afraid of what I might remember
set me free, set me free
place an angel over me
(I'm Afraid)
I never would have lied to you
…but I should have
(World of One)
I'm old enough to know better
but young enough not to care
that you've been changing the weather
and leaving me to sit and stare
(World of One)
I walk in silence
I'm calling the silence in me
I am an asylum
there's thousands of people in me
I talk to myself, so many voices
and try to make sense of lamentable choices
but then I realise
when the shouting is over, it's me
– just me
(I Walk in Silence)
violence moves at the speed of darkness
(12.01: Speed of Darkness)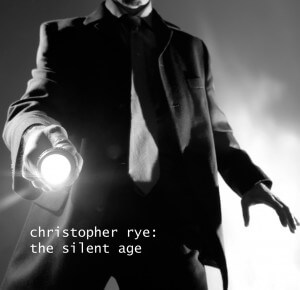 we're outsiders honey, but that's ok
I'm alone now honey (et tu, babe?)
those stolen nights of wonder
fall like dust behind us now
conquistador, conquistador
we can rip up this town
with all the lonely places out there
there's somewhere we'll call our own
(Et tu Babe)
in '69 there was no atmosphere
on the Sea of Tranquility
so Captain Buzz shook the flag himself
his arm strong with dignity
now small steps and giant leaps
are actions of gravity
so back on earth when he cannot sleep
he rips his page out of history, oh yeah
so have a laugh
when you tell your friends
how you wore your hair
but Captain Buzz, Captain Buzz
do you remember?
there was nothing there
– not even air
(Captain Buzz, Forever)
eyes fixed hard on what the heart can see
hidden by the land
the forest hangs under the rain
like a woman with a man
(Night of the Hunter)
tie wings to my desires
let them flirt in lovers' skies
(Fall Among Animals)
the push and pulling of the street
the sidewalk and the heartbeat meet
this crazy place
West 46th and Time Square beats
Radio City, subway heat
the Midtown race
goodnight, goodnight starlight
the constant and the blue
even if you live in New York City
you can't hide the moon
(Goodnight, Starlight)
taxi lights, a Broadway queue
the downtown clinch, the uptown view
it hides the stars
the pulsing in my nerve relays
electric arcs and alleyways
the secret heart
(Goodnight, Starlight)
small towns give me nightmares
(Small Town Nightmares)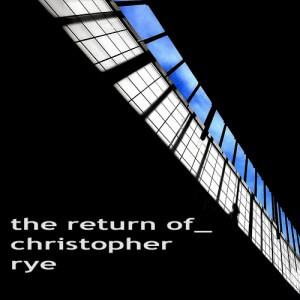 I come from another place in time
in time you'll understand, my love
(Another Place in Time)
down at the waterfront:
detective
scans the beach as the waves roll back
(effective)
puts his hand to his aching back
(defective)
but with every stone he turns
all the things he learns…
(The Metal Detector)
when the tide goes out
he will search the human heart
as the ships tilt in
to the screaming wind
but when the tide comes in
he will walk into their world
with all their secrets hid
and their fears within
(you wouldn't believe
the things he finds
all the piercings
all the signs
all the needles
all the knives
all the secrets
– all the lies)
(The Metal Detector)
your golden eyes will never see
they are wide open
but only self regard
your emerald eyes will not believe
they are wide open
like a foolish heart
(Regard)
the secret of the river
is the glory of the sea
the glory of the sea, Virginia
(Virginia in Burning Boats)
Edwin was a hero in the war
he believed in what they're fighting for
then he took a walk in space
he saw the earth, but didn't like her face
sold some cars out in the desert
hit the drink, couldn't stand the pressure
it was no life for a hero
just another countdown to zero
(Countdown to Zero)
oh my forefathers
who would rather watch than sleep
the changes
that four seasons keep
but Romany, she never change
ly-lyah
(Romany Rye)
now the seasons change
and I find myself without a cause
fair-weathered friends
I watched you move behind cold doors
searching out a place
where I walk I learn to dream
but something blocks the path
to all I thought I'd ever be
(Romany Rye)
boys throw pebbles at the ocean
and the girls scream at the sea
(Scream at the Sea)
I was raised up afloat before your eyes
like a sea-crossed fisherman
(Lost)
should I go back to the wishing well?
or should I ask the moon, and will she tell?
sometimes there are clouds before your face
sometimes it is clear in outer space
and the vapour trails
of people who fly away
I've been in those clouds
but I've never felt as close as I do now
(I Tell the Moon)
I remember when I saw your eyes
I remember when I saw you smile
sitting on the arm of a chair
you didn't know how beautiful you were
and the paper trails
of people who've gone away
I've been in those clouds
but I've never felt as close as I do now
I tell the moon, I tell the moon
I tell the moon about you
(she says she knows)
(I Tell the Moon, received national airplay)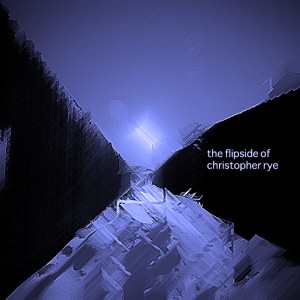 wish there was an angel on the underground
someone who could stop that boy jumping
he brushed against my shoulder
caught my eye and walked away
but when the train came in, he leapt under
(all you people listen now: call the angels underground)
(Angel on the Underground)
lying in the gutter and I'm looking at the stars
I'm covered in the glitter of the subterranean bars
(Angel on the Underground)
in the still of night
the past sneaks up behind you
(The Shadow Man)
Mary don't let your hair down
down you let him see your curls
for he is thinking that you will leave him
like so many other girls
(Mary Don't Let Your Hair Down)
I know the sea flows though every man
I know the tide sweeps all aside
I am no different
only raised up before your eyes
in the prow
I am the captain go this ship
I will set sail where I like
(Just Take Your Boat Out)
if your ship sails into fire
win the secret heart of night
paint your name, write on the side
and tell the world you are alive
…just take your boat out,
feel
(Just Take Your Boat Out)
let's go swimming
to Atlantis
all night long
we can find it there
if we head south,
kicking for the sun
(Swimming to Atlantis)
now he is falling from the sky
now he is broken deep inside
these wings on fire
there were two men
(you were but one)
they took his words
they took his tongue
(FireDancer)
I caught a movie
to hide from love
(low taxi kerbside
don't want the work)
(I See You Never)
I see you never
I feel you ever
circle back to my loneliness
this wasted moonlight
my shadow grows
where do you bed nights?
I like to know
(I See You Never)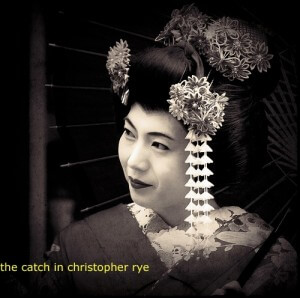 it's an old-time movie, late night
and I'm dressed up to the nine-nine-nines
I'll take your shadows with me, streetlight,
I'll throw the moon up in the sky
(Unfinished demo)
corporate raider
inside trader
I get what I want
(sooner or later)
I took all your money
when the markets crashed
the beauty of speed
is in the impact
I walk the High Line
I walk the High Line
I walk the High Line
above your city
(Corporate Raider)
corporate raider
ambulance chaser
on the West Side Highway
where the Hudson breaks
I crunch all the data
in my God machine
I love the noise
when my white walls scream
(Corporate Raider)
climb on a streetlight
til you're stuttering and screaming lies
this city whiteout, vicious
this static my transmission
(Goodnight Starlight)
guess I'm an Atlantian boy
I'm all at sea
(Atlantian Boy)
I'm transformer, I'm resistor
I'm a secret you can never tell
you give up, but I persist
I can't help it: I'm a splinter cell
(Splinter Cell)
listen:
it's Sunday in your heart
(peaceful, tranquil)
you should
find someone to love
(make some plans here)
maybe it's different somehow
(Sunday in Your Heart)
I closed the door as I walked out
into a sky full of rain
and I watched the night reach out
to touch the wings of a plane
hey, I'm a nightwalker
hey, I'm a loner
hey, I'm a ghostwriter…
be my lover
(NightWalker)
I'll tell you something:
one day, all my stars will come out
did you know, did you know?
did you know I'm the Prince of Serendip?
(The Prince of Serendip)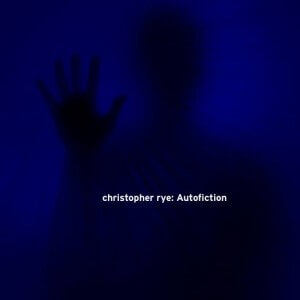 night boulevards
burning rubber
in your face there's
charm and trouble
shake your ass
through the traffic
scratch-black engines,
automatic
(Black Motorcycle)
you can go running all over the world
but you still come wandering back to the road
that you're moving on
(Moving On)
I took a walk in the night time
like a dog in the feline moonshine
(Moving On)
who's that moving in the moonlight?
shakes his ass instead of goodnight?
tips his hat at the stop sign?
well he moves too fast
(Big Coat, Big City)
I got my shirt
at The Union
I don't wear these brogues
I just use them
(Big Coat, Big City)
I don't know
how I got here
I lost myself
I disappeared
the lonely man in the midnight moon
he's always looking
straight at you
(Stranger)
I'm a bird in a cat in a cage
in a menagerie
a word on a burning page
in the night library
(Swim to Me)
I'm a flame in a tower on a rock
in the churning sea
I'm the sense in the power, in the rage
that comes over me
(Swim to Me)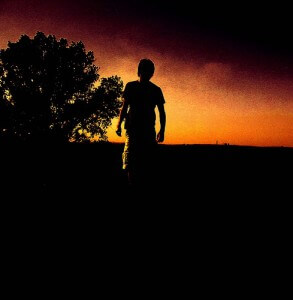 torn by the evening
that waits throughout the curtain
(Monsters)
can it be so long ago
that we would walk the night, Soho
from Balans to the Village Bar
then Popstarz
or a night bus to Japan?
but then one night you met some fool
he was a mirror, dear
looked just like you
you smiled and you enjoyed the view
and so it seemed
you'd found your perfect man
(Heart in Your Hand)
you made me weak
I hope you sleep
a long and lonely night
with your right hand
(Heart in Your Hand)
beautiful and dangerous
he walks into the west
he knows what he wants…
but he can't have it yet
(Walk into the West)
in the night, in the night
we've got to hold each other
in the thunderstorm
but it's alright
we glitter like
satellites
(Satellites)
we claim the night for romance
for staring at the moon
(We Claim the Night)
up on Mulholland Drive
Glitterbug is looking
at the city, at the city
in Hollywood no angels
will take you away
from the city, from the city
(Good Luck Glitterbug)
don't stop thinking
that you are beautiful
but don't start thinking
that you are beautiful
(and good luck, good luck)
he lives in the darkness
he lives in the harness
he lives in the heartache
he lives for the parties…
good luck, Glitterbug
(Good Luck, Glitterbug)
and so I raise my hands
although the birds have flown
and I feel September
scatter and sow
and if you step out of your house
and you feel the coming night
then perhaps you, too
are a winter's child
a winter's child.
(A Winter's Child)